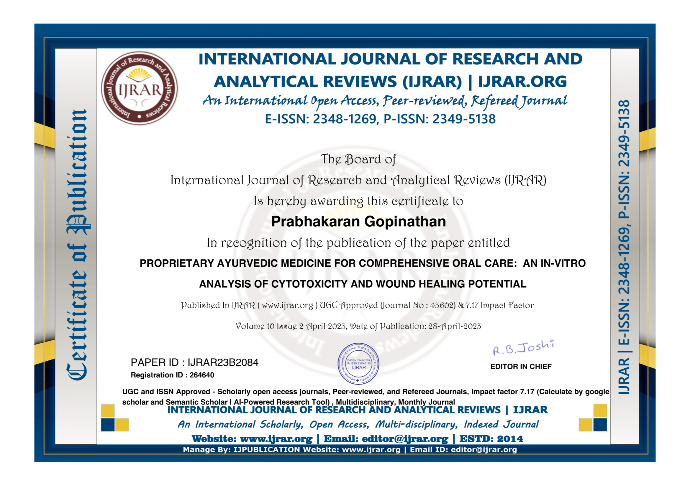 STUDY NUMBER 1 –
AN INVITRO ANALYSIS OF CYTOTOXICITY AND WOUND HEALING POTENTIAL OF EDINORA TOOTHPASTE
Link for the Published Study:
The purpose of the study was to analyze the cytotoxicity and wound healing character of Edinora toothpaste mentioned as the test sample. Edinora toothpaste was compared against a control sample which is one among the leading conventional toothpaste in the market.
The test samples (EDINORA TOOTHPASTE) showed an IC50 value much higher (Mean = 28.19 mg/ml) than the Controls (Mean = 7.131 mg/ml). The in vitro scratch assay suggested that the HaCaT cells treated with test samples exhibit healthy morphology and progressive cell migration and wound closure as a function of time.