Use Edinora Premium Herbal Toothpaste for the best oral care
Our Products: Safe & Edible grade Herbal Toothpaste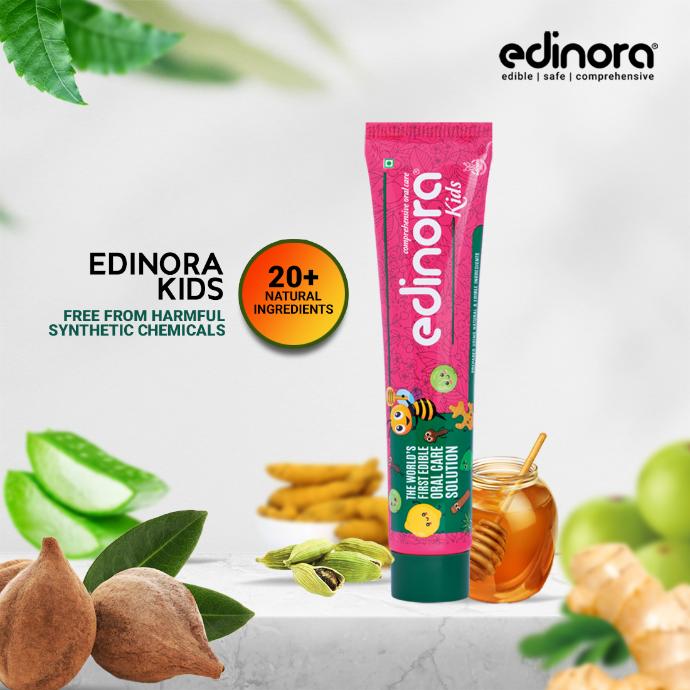 EDINORA KIDS
Safeguards and assists children in their oral care by eliminating the fear of swallowing chemicals...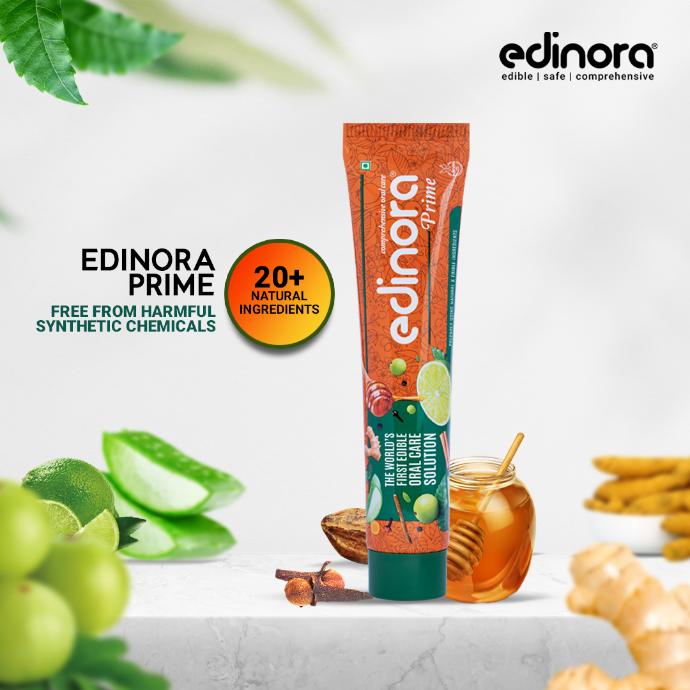 EDINORA PRIME
An ideal oral care choice for those looking for a chemical-free Ayurvedic solution to protect teeth...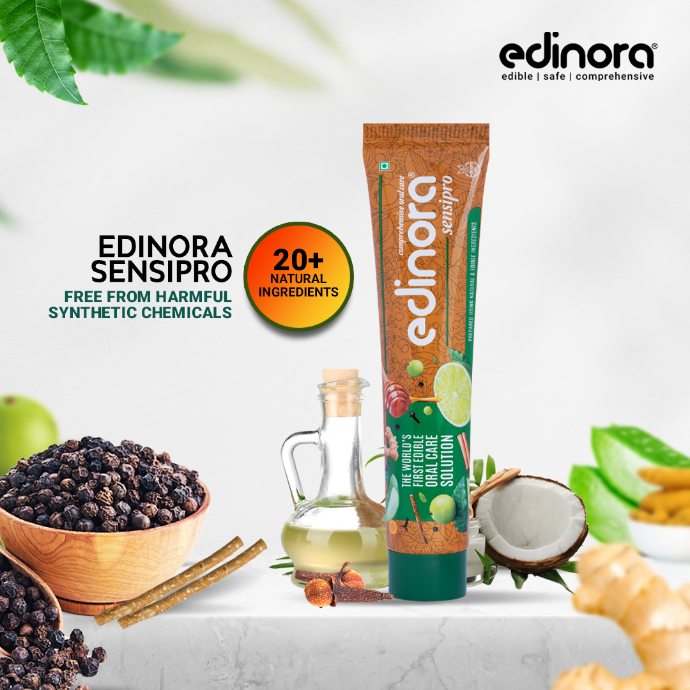 EDINORA SENSIPRO
A natural & edible oral care solution formulated for helping those suffering with oral sensitivity issues without..
Why Edinora
Our days begin and end with brushing our teeth, and toothpaste is an indispensable tool for dental care. A good toothpaste not just keeps our teeth clean; but also promotes oral hygiene, keeps dental diseases at bay and improves overall health. Even though this modern oral care only began 100 years ago, cleaning the mouth became a part of human life at least 5,000 years back.
Learn more
Benefits of Edinora Herbal Toothpaste
Do not Affect the Equilibrium of Oral Micro biota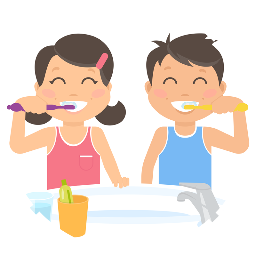 Keeps you away from harsh chemical based toothpaste & cleans teeth without foam.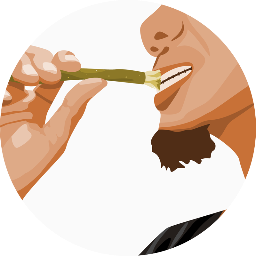 Provides long lasting freshness & improves oral health naturally.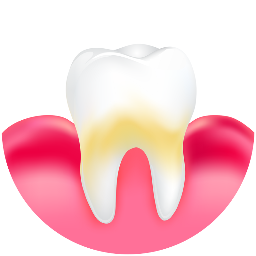 Natural flavonoids in the ingredients are helpful for those suffering from oral sensitivity.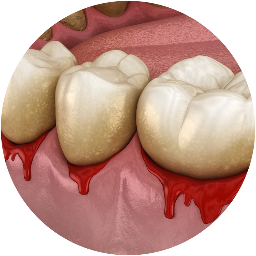 Natural flavonoids in the ingredients are helpful for those suffering from bleeding gums.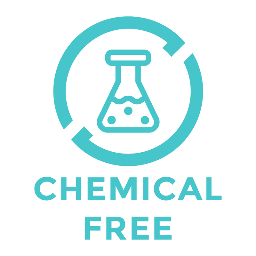 EDINORA is free from chemicals like SLS, Calcium carbonate, Sorbitol, Parabens, Propylene glycol, Triclosan, Saccharin, Silica, Coloring pigments etc.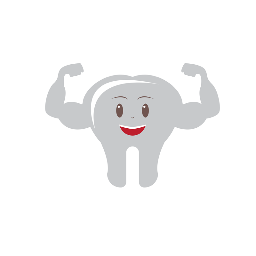 Helps improves oral health naturally. Does not affect equilibrium of oral microbiota

Founder's Message
Today, the 4th day of this brand new year marks the beginning of a new and unique product. Specially developed to complete an integral part of our lives, we launch this edible, safe and comprehensive oral care solution – Edinora. Edinora is all set to offer premium Ayurvedic oral care and fill an existing void in the oral care industry by being the first toothpaste prepared using 100% edible and natural ingredients

Having healthy gums and a healthy mouth is one of the best ways to contribute to our overall physical health. Our gums take in whatever ingredients we put into our mouth. Here is the relevance of herbal toothpaste, which is gaining wide currency for good reason.
It is always good to try herbal or edible toothpastes to protect our mouth, teeth and gums, which are a very important part of overall health.
Herbal toothpaste is a wise and healthier choice for those who would like to minimize the amount of chemicals that could potentially endanger general health. Herbal toothpastes contain natural antibacterial ingredients such as spearmint and peppermint oils. Choosing the right herbal/edible toothpaste is the key.
Nowadays, most of the toothpastes claim to freshen breath, reduce plaque build-up, prevent cavities, address tooth sensitivity, and even whiten teeth. Herbal/natural brands hog the limelight now due to the use of innovative ingredients and technologies. Edible toothpaste is the latest entrant in the segment.
The use of natural products like neem twigs, charcoal powder, and others has been a vital part of everyday oral hygiene routine for centuries. Many of the herbal or plant extracts have been promoted as possessing anti-inflammatory, antipyretic, analgesic, antibacterial, antiviral, anticarcinogenic and antioxidant qualities. People are looking for oral care products having herbal ingredients. The most common herbal ingredients to be incorporated into oral care products are Sanguinarine, Propolis, Azadirachta indica (neem), charcoal, clove, and miswak. So, no wonder herbal toothpaste rules the roost when it comes to oral care.
Herbal toothpaste also has the ability to fight plaque, freshen breath and prevent gum disease. Since 'go natural' is the common norm, it has fueled an increase in demand for such products by consumers, who opt for herbal products as they are not tested on animals, carry no side effects, use no animal products, vegan friendly, contains no added artificial colors and flavors.
When small children are starting to perform tooth brushing techniques, they have a tendency to swallow the toothpaste. This has favoured the production of the so-called "edible" toothpastes. Like herbal toothpastes, edible toothpastes are also considered vital in oral care. Edible toothpastes do not contain detergents or fluoride or other potentially harmful components. Therefore, they can be swallowed safely.
Parents play a pivotal part in bringing their offspring into good dental hygiene habits. They can ensure that their wards have regular check-ups and cleaning their teeth regularly. Good edible toothpastes have the same ingredients as the herbal ones. Children are always bombarded by food and drink. To keep their teeth in top condition, we need to follow strict oral hygiene with the help of an edible toothpaste or herbal toothpaste.
Children tend to swallow toothpaste when they are brushing, which may expand their fluoride exposure and direct to dental fluorosis. Experts suggest the panacea for all dental problems, and that is "Edinora", world's first premium edible toothpaste. This oral care solution is prepared using edible and natural ingredients. It is a wholesome package of herbal products.
The ingredients of the Edinora are meticulously handpicked to give the best comprehensive oral care possible.
The ingredients used in this edible toothpaste are - Miswak, Licorice, Amla, Chebulic, Beleric, Dry ginger, Aloe vera, Black pepper, Clove bud, Cardamom, Lemon, Cinnamon, Eucalyptus, Peppermint, Rosemary, Neem, Turmeric, Virgin coconut oil, Forest honey, and Rock salt. The mixed effects of the ingredients present advantages like keeping the teeth clean, keeping away gingival inflammation and bleeding, lessening dangerous germs, enhancing oral health, clearing plaque, reviving natural immunity, replenishing damaged cells and taste buds, providing a pleasant taste and freshness in the mouth and breath. Also EDINORA does not affect the equilibrium of oral microbiota.
Ingredients of Edinora Herbal Toothpaste
EDINORA is prepared using 20+ premium quality ayurvedic ingredients. The ingredients used in the Edinora are handpicked to ensure end-to-end dental care and benefit your overall health. Edinora is free from synthetic chemicals like SLS, Calcium carbonate, Sorbitol, Parabens, Propylene glycol, Triclosan, Saccharin, Silica, Coloring pigments, etc.
Test and Research
Several tests, experiments, and research were conducted over the years, and all the tests have guaranteed Edinora to be a safe and genuine product. The most awaited herbal toothpaste is reaching you after successfully passing tests like In vitro Cytotoxicity, In vitro Wound healing, Acute oral toxicity, and oral pathogenic activity. The papers will be published soon.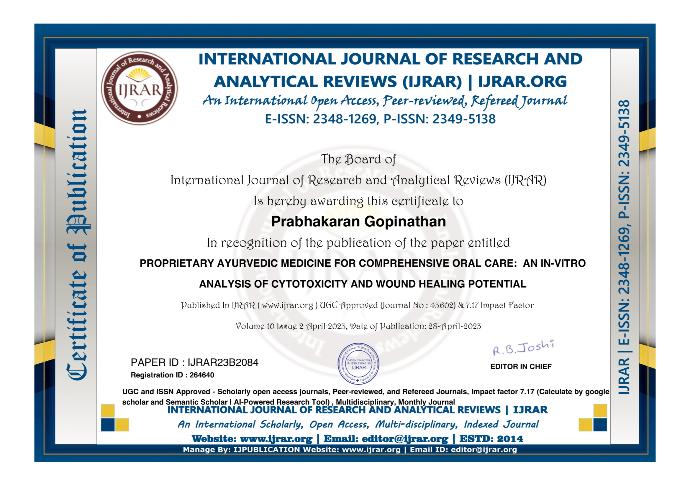 Have been using since the beginning. And it has given me very good results. I am a diabetic and have been suffering from the after effects like gum inflammation, loose teeth etc. But Edinora sensipro was able to help me a lot with my issues. I recommend you all try edinora toothpaste..
I am a solid fan of edinora prime. I like the real authentic ayurvedic feel. Also love the non-foaming character of the product. Very soft toothpaste. Immediate results and long lasting freshness without chemicals..
Finally found a real ayurvedic toothpaste for my family. Absolutely safe for kids. By the very looks of it, one can understand that the product is genuine ayurvedic.
Good toothpaste. Helped with my bad breath issue.
Absolutely loved it. A totally different toothpaste. 100% natural & edible ingredients.. wow